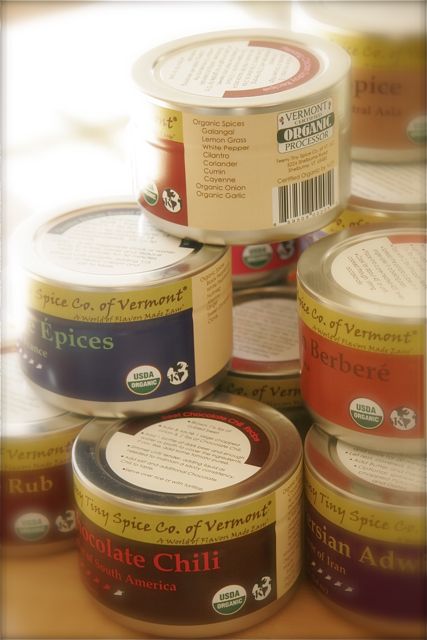 We have four savory spice blends that we find go great in desserts: Garam Masala Quatre Épices, Chocolate Chili and Persian Adwiya.
Try Garam Masala or Quatre Épices in recipes that call for cinnamon or nutmeg. Just replace all of the spice in the recipe with an equal amount of these blends.
A couple of tablespoons of Chocolate Chili can be added to any recipe with cocoa or chocolate.
Persian Adwiya adds a citrus and floral accent which is subtle and goes beautifully in recipes that call for citrus or vanilla flavors. If you are using your own dessert recipe, reduce or eliminate the salt in that recipe to compensate for the salt that is already in the Adwiya blend.

Photo by Stephen Saint-Onge