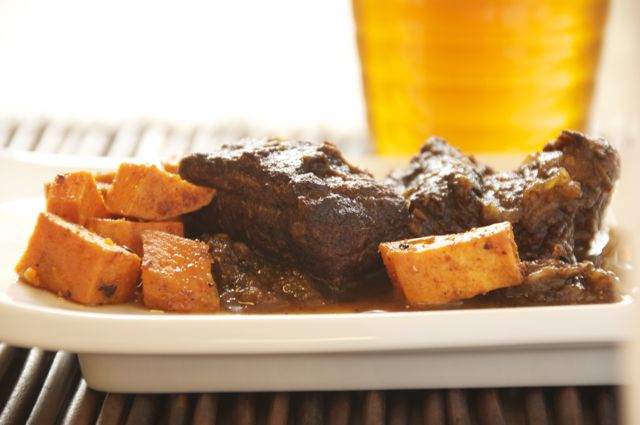 3 Lb Beef short ribs
1 Lg Onion, sliced
2 Tb Teeny Tiny Spice Co. of Vermont® Harissa
2 C Red wine
2 Tb Maple Syrup
½ tsp Salt
Use a pan that is safe on both the stove top and in the oven, and that has a lid.

On the stove top over medium heat, brown the short ribs.

Add the onion and allow to cook for 5 minutes.

Stir in Harissa and salt.

Add red wine, maple syrup and enough water to cover the ribs.

Place cover on pan and place in a 350

°

F oven for 2-5 hours.

Uncover and allow to cook for another 30 minutes.

Serve with roasted or mashed potatoes. Meat can also be taken off of the bone and served over pasta or in a sandwich.